Spring Break at Encore Dance Academy | March 16-20, 2020 | 5+ years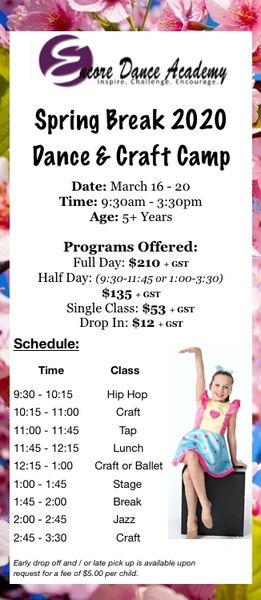 Spring Break at Encore Dance Academy | March 16-20, 2020 | 5+ years
You have successfully registered you child for Spring Break Dance and Craft Camp 2020 that will run from 9:30 - 3:30pm, for the week of March 16th - 20th. 
If you have any questions or concerns please call our office staff at 604-468-7400.
We are so excited to see you on your first day of classes!