Kinder-Kidz Academy Ages 3-5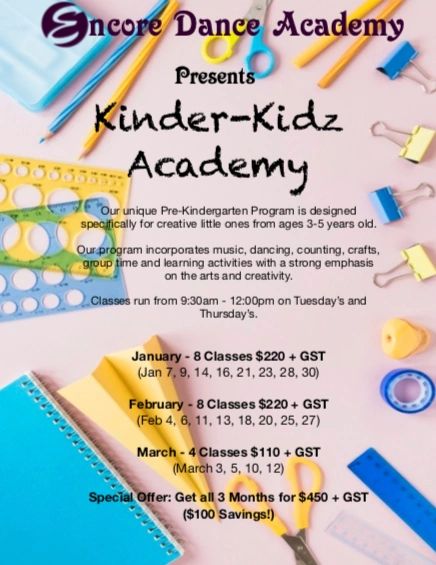 Kinder-Kidz Academy Ages 3-5
Our unique Pre-Kindegarten Program is designed specifically for creative little ones from ages 3-5. Our program incorporates music, dance, counting, crafts, group time and learning activities with a strong emphasis on the arts and creativity. Classes run from 9:30am - 12:00pm on Tuesdays and Thursdays.
If you have any questions or concerns, please call our office staff at 604-468-7400.
We are so excited to see you on your first day of classes!